Don't waste your time with exhaustive internet searches about clear aligner treatment that leave you more confused than when you started. Dr. Andrew Leland and his skilled team have compiled their research and experience to help you understand everything you need to know about clear aligners. Whether you are looking into it as a discreet alternative to traditional metal braces for yourself or considering the option for your child, with orthodontic treatment from clear aligners and Leland Orthodontics, you can each get the straight smile you want without sacrificing the parts of life you love.
For some people, metal brackets and wires just aren't the right choice. Thankfully, Dr. Leland at Leland Orthodontics has provided clear aligner treatments for patients all around the Reno, NV, area. If you're dreading the thought of long dental appointments and a mouth full of metal wires, clear aligners may be the right choice for you. Let's brush up on the basics of the innovative orthodontic treatment option with clear aligners.
What are clear aligners?
Aligners have been around since the nineties and earlier versions, called trays, date back decades to when patients used them for post-brace retainers. Each retainer is worn for about one to two weeks, and then you will swap to the next aligner in your series. This constant but slight change allows precise adjustments based on your customized treatment plan. 
Patients initially used clear aligners to correct simple spacing concerns and crowding, but it's proven capable of so much more, from overbites to crossbites and then some. The key is to determine the severity of the issues you need to adjust and work with your orthodontist to determine if this is the right treatment plan for you. Clear aligners are an excellent choice at any age, so whether you want to avoid having braces in your yearbook photo or feel you're too old to sport metal brackets and wire, ask our expert team at Leland Orthodontics if this treatment is right for you!
What is the clear aligners process?
Getting started with orthodontic treatment with clear aligners is simple. At your initial consultation, Dr. Leland will sit down with you to discuss your current concerns and goals for your smile. We will take one 3D x-ray to understand the position of your teeth and your overall bite, which will help Dr. Leland determine if treatment with clear aligners is your best option to reach the smile you want. 
Using 3D digital imagery and your 3D x-ray, your custom aligners are specially printed to fit only your mouth and make precise adjustments to your teeth. We then use a 3D printer to create your clear aligners in our in-house lab. This means you get your aligners quicker than with a big brand and even more control over your treatment. 
After you get your aligners, it's time for your big role in your new smile- wearing them as directed by Dr. Leland and his team. One of the most noted facts about clear aligners is seeing the changes in your smile quickly and clearly since there are no brackets and wires to hide it all while it happens.
Due to the cutting-edge technology and the weekly series of aligners that make minor adjustments, you will notice significant changes in your smile in as little as three months. You will have checkups about every five to ten weeks to get your new sets of aligners and let Dr. Leland check the progress of your teeth. These are generally quick appointments since there are no wires to adjust or elastics to replace. 
Biggest Benefits Over Braces
It's common knowledge that you should avoid chewy, sticky, and crunchy foods with traditional braces, or you run the risk of breaking a bracket or food getting stuck in complicated wires. However, with clear aligners, you just take them out before you eat or drink anything with color or sugar, and nothing is off the table. Just remember to clean your teeth before putting them back in to avoid staining the retainer or having food trapped between the retainer and your teeth. 
While we are talking about keeping things clean, another significant upside to orthodontic treatment with clear aligners is the ease of maintaining your oral health throughout your treatment. No need to learn new flossing techniques or be cautious of wires and brackets, but you do need to make sure to take care of your retainers so they can do their job. Keep brushing your teeth with fluoride toothpaste and flossing morning and night, and be prepared to brush and floss, or at the very least rinse well after eating or drinking and before putting your clear aligners back in your mouth. 
Here are a few more of our top tips for ensuring your clear aligner trays are in optimal adjusting condition:
Wash your hands, or use sanitizer before handling them.
Rinse them in cold water each time they are removed, so bacteria-filled saliva doesn't build up.
Clean them with a soft-bristled toothbrush and antibacterial soap. Do not use toothpaste on your clear aligners. 
Keep them out of extreme temperatures, especially extreme heat like the dishwasher or leaving them in a hot car. 
Always store them in a protective case when they are not on your teeth. 
Can I afford Clear Aligners?
At Leland Orthodontics, we aim to provide superior treatment for a reasonable price. While costs vary depending on the complexity of your smile needs, we also believe that everyone deserves exceptional orthodontic care. Our mission is to provide your family with affordable, high-quality treatment that fits your budget.
Still, you'll likely be pleasantly surprised to find out that, in most cases, clear aligners can cost about the same as you would pay for treatment with traditional braces. Often, insurance will even cover much of the cost as they would with that conventional treatment. Our team is committed to making the insurance process as easy as possible, so we will take care of your insurance coverage research and even submit the claims for you.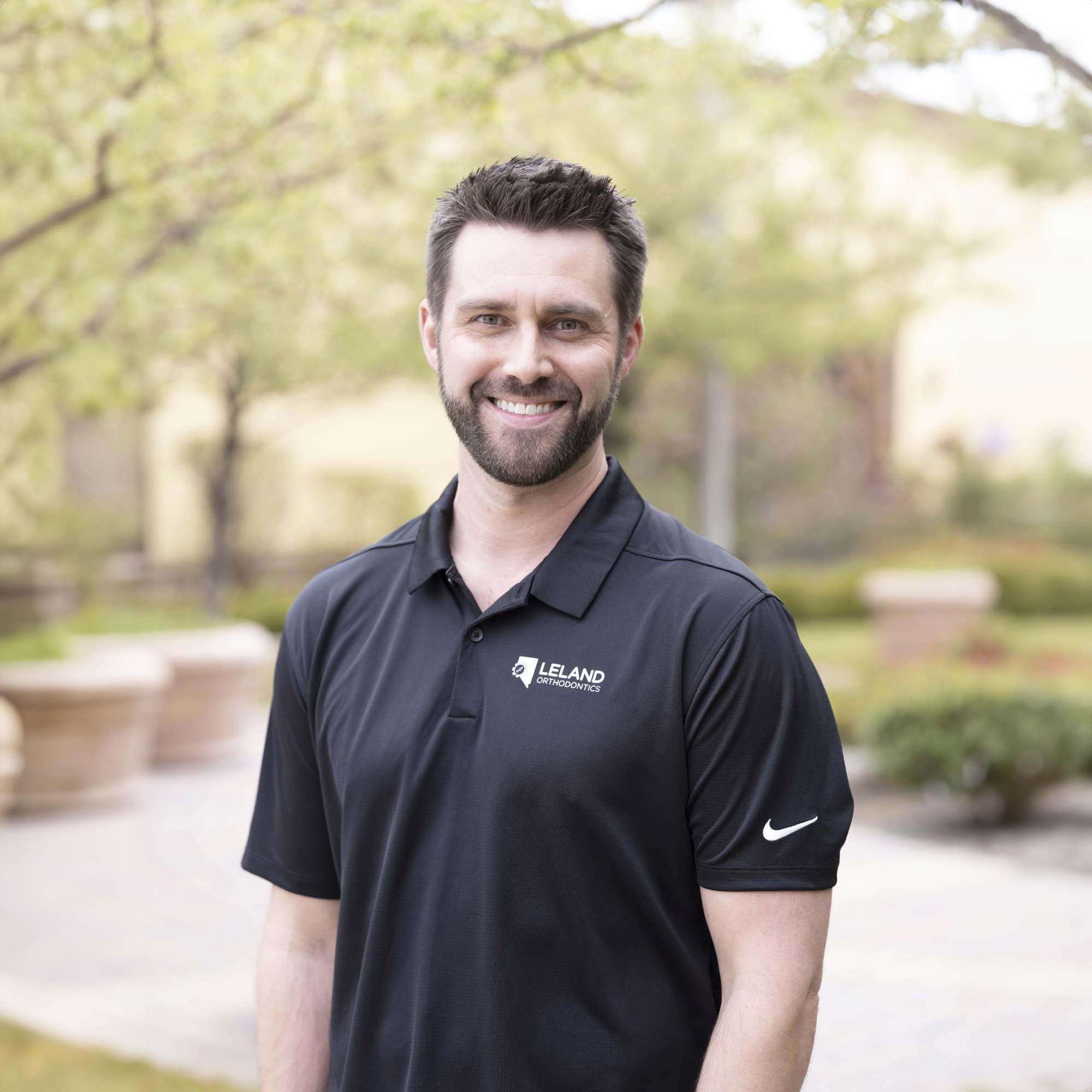 Still not sure? Request your free consultation at Leland Orthodontics!
There's a lot to consider when it comes to clear aligner treatment. Most of our Reno area patients enjoy shorter check-ups, fewer appointments, more straightforward oral hygiene, and fewer emergency visits with clear aligners. 
You deserve a beautiful and confident smile that you're proud to show off. Schedule your free consultation today to begin your orthodontic journey! See what they've been up to lately and get more tips and info on their Facebook and Instagram pages!