At Leland Orthodontics, our team is committed to giving you and your family the best experience during your orthodontic treatment. From scheduling your free consultation to getting your braces, we'll guide you every step of the way.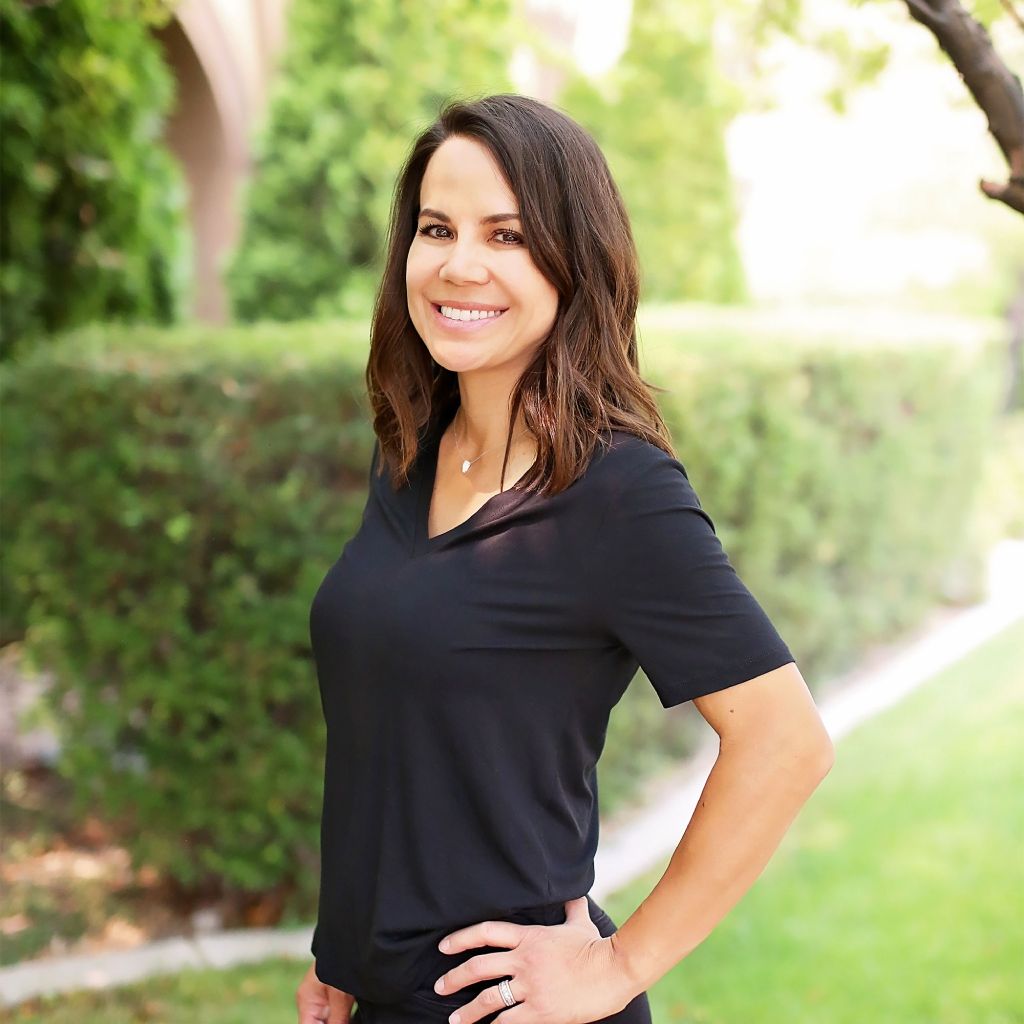 Meet Margot! She is Dr. Leland's wife and personal stylist! She wears many hats at the office to ensure things are running smoothly. Fun fact: she has a black belt in karate! When not at the office, she is busy chasing after their 3 boys.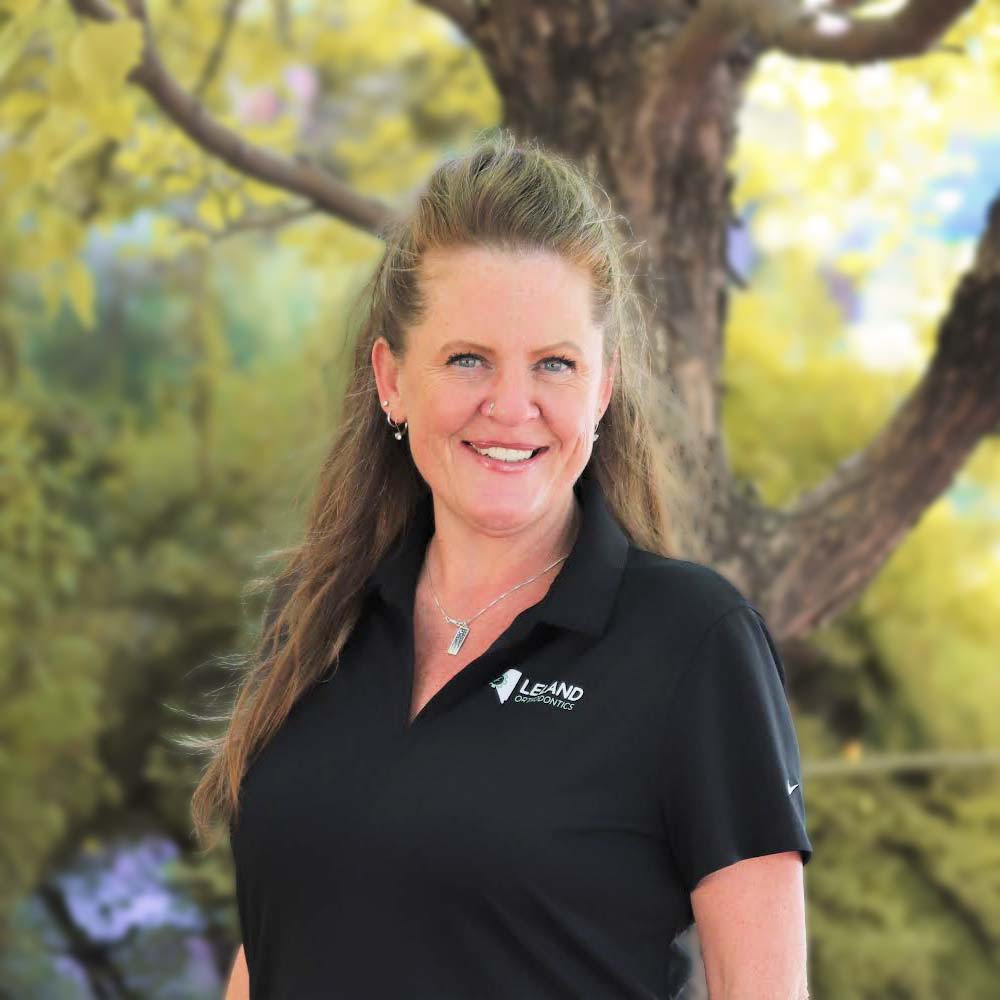 Shauna is the ray of sunshine you see as you walk through the front door! We call her the modern day Mary Poppins, as she is ALWAYS smiling and the kiddos just flock to her! She has 3 fur babies: "Old Man" Chongo, a 4 lb. Chihuahua, and 2 puppies, Eloté and Buster Bosco. Fun fact about Shauna: she is one of 8 siblings, meaning she knows how to handle any situation! Shauna brings this amazing skill to our office, and always greets you with a smile on her face.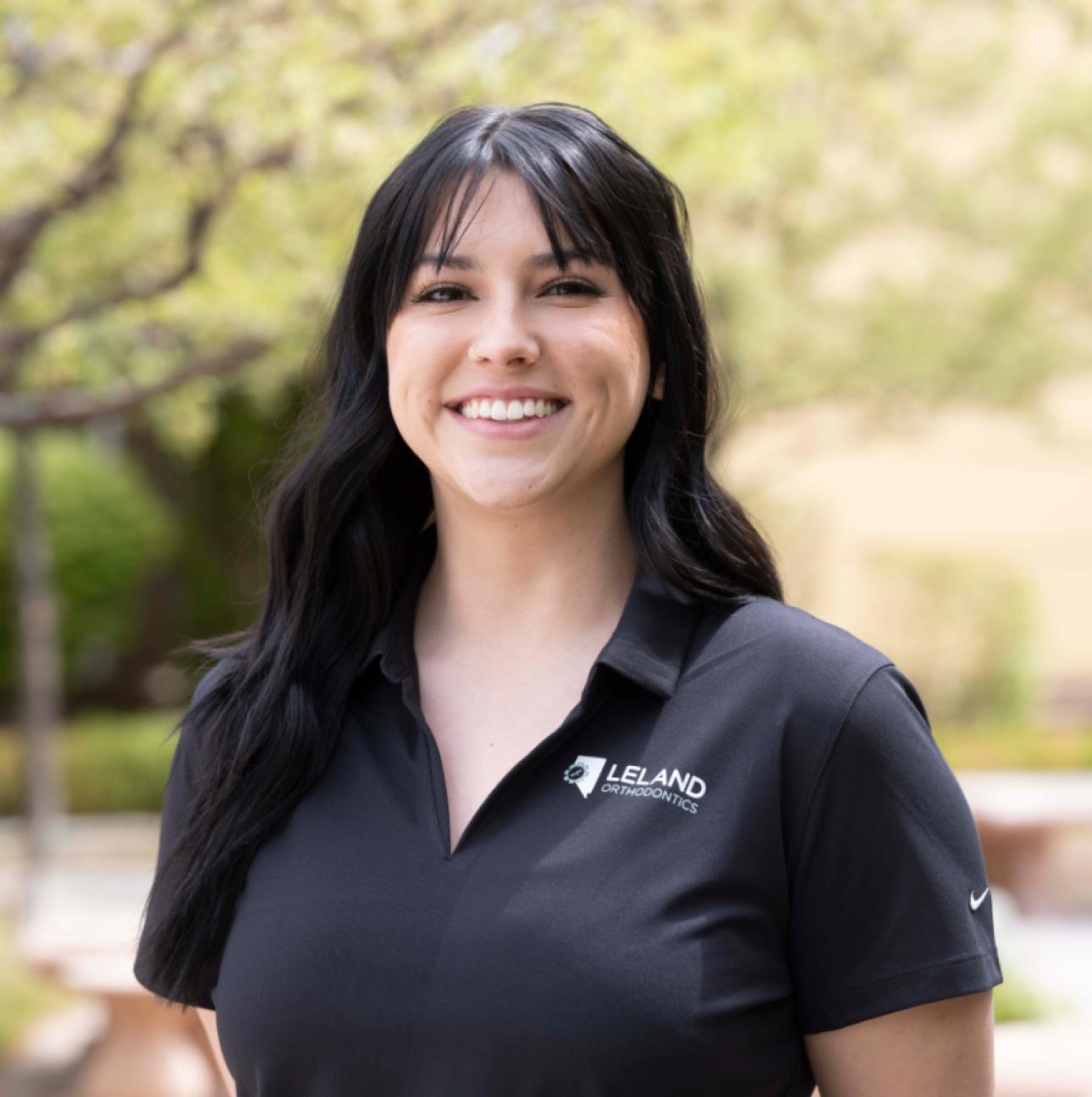 Meet V! (AKA Victoria but prefers V). She is from sunny Huntington Beach, CA, and recently moved to Reno with her fiance Joshua. They have two beautiful little kitties: Evangeline and Brooks (although Eva is no "little kitty," haha).
When she is not in the office, you can find V hiking, swimming, snowboarding, and any outdoor activity! Although more recently she has been busy planning her wedding! She is getting married next October. Congrats V! She is also fluent in ASL!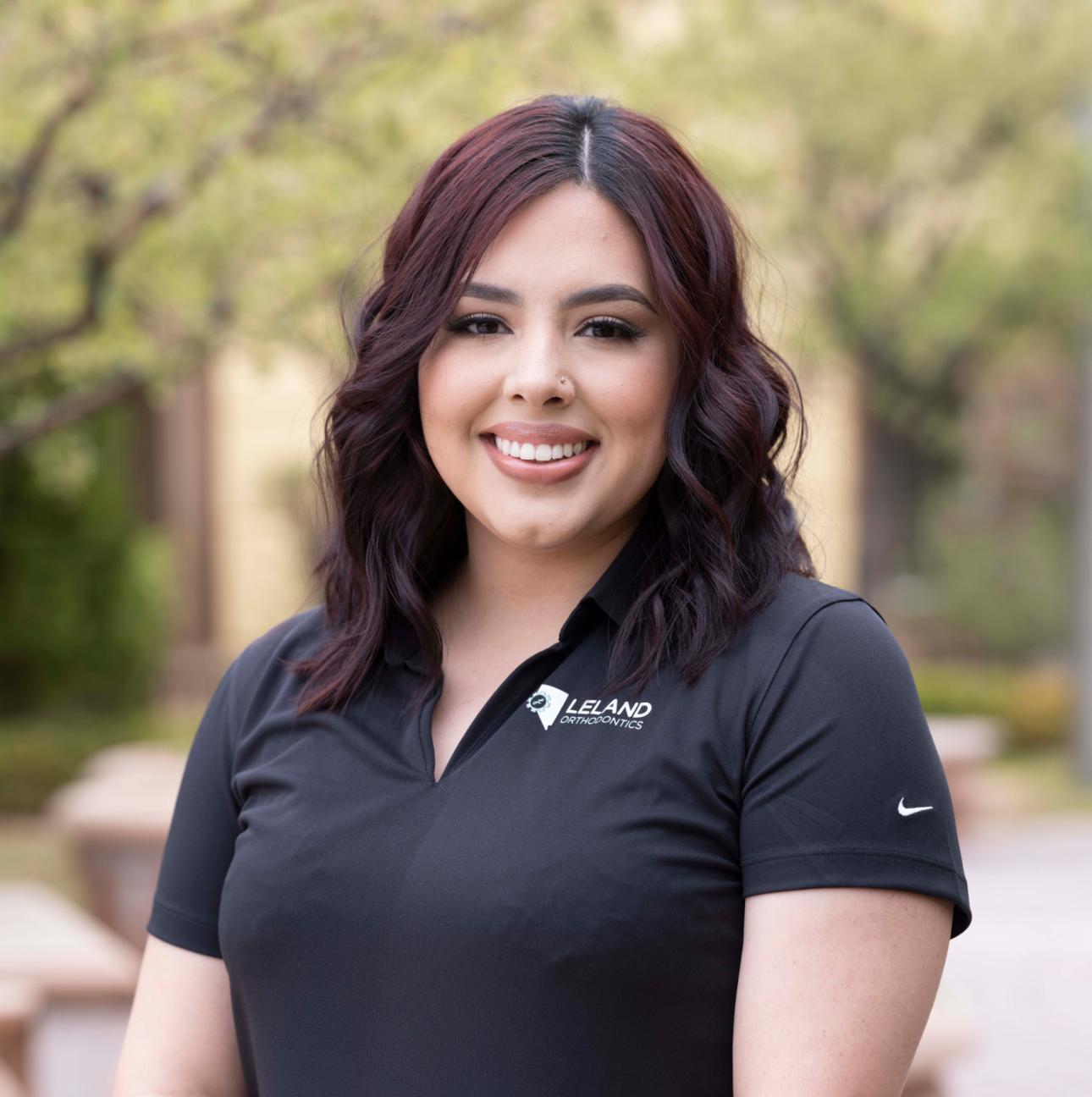 Meet Jessie! She handles all of your insurance and financial needs! In her spare time you can find her spending time with her family and her adorable fur babies, Little and Sparky! Speaking of babies, Jessica is the proud mama to a beautiful baby boy, Luca! Fun fact: Jessie is an excellent artist and baker, not to mention she is fluent in Spanish!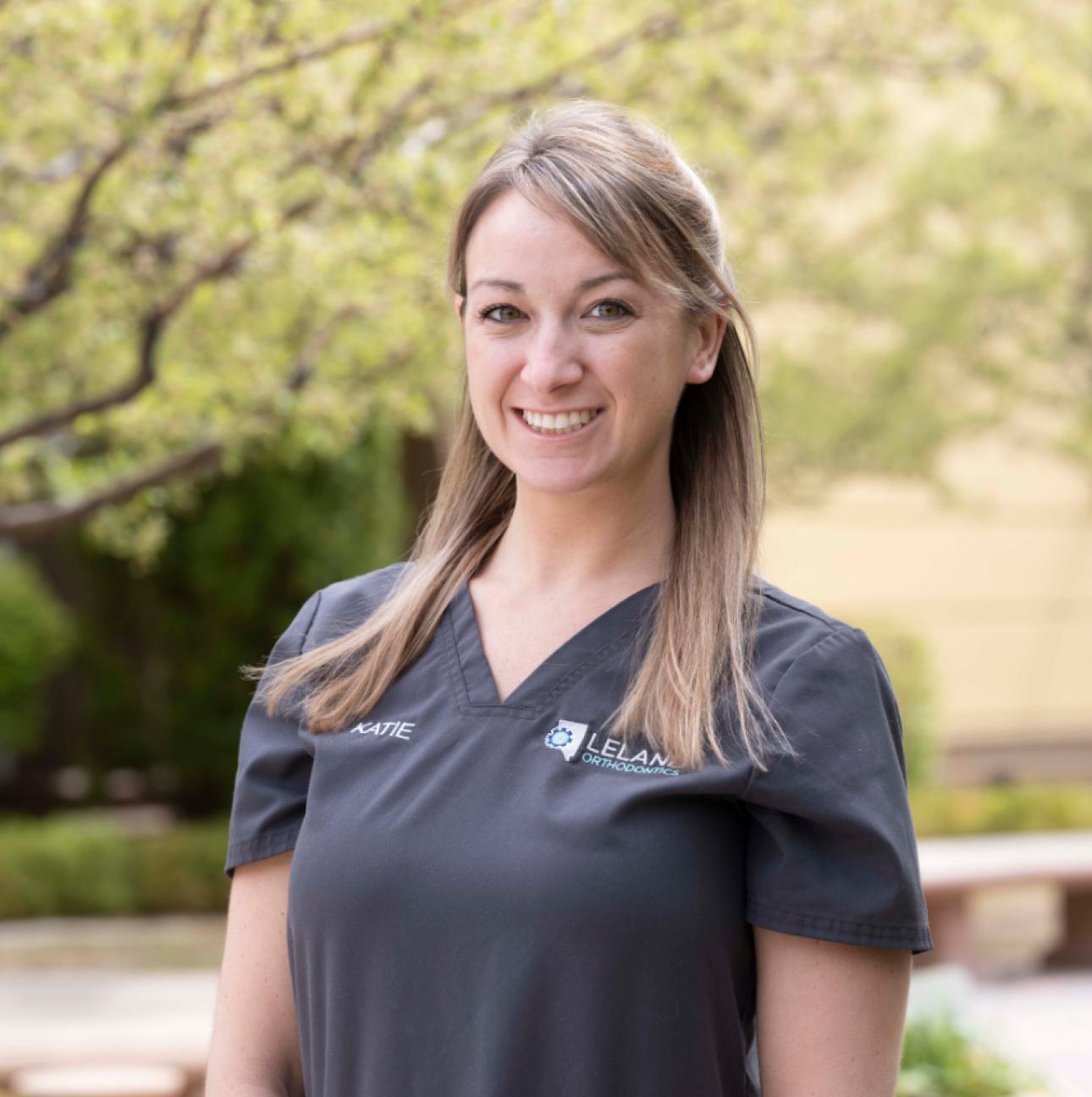 Katie grew up in the Northwest and has been assisting in oral surgery and orthodontics since 2009. Katie is all about getting down and dirty!
She loves to go camping and hunting with her Labradors, Brewer and Roxxie. (They're adorable). She also has a black cat named Evie who loves to do some hunting of her own and bring in all kinds of creatures- from mice to lizards to birds. Although Katie wishes she would hunt down some Taco Bell for her.
Katie recently got married to her awesome partner Nick and they are expecting a baby boy this December!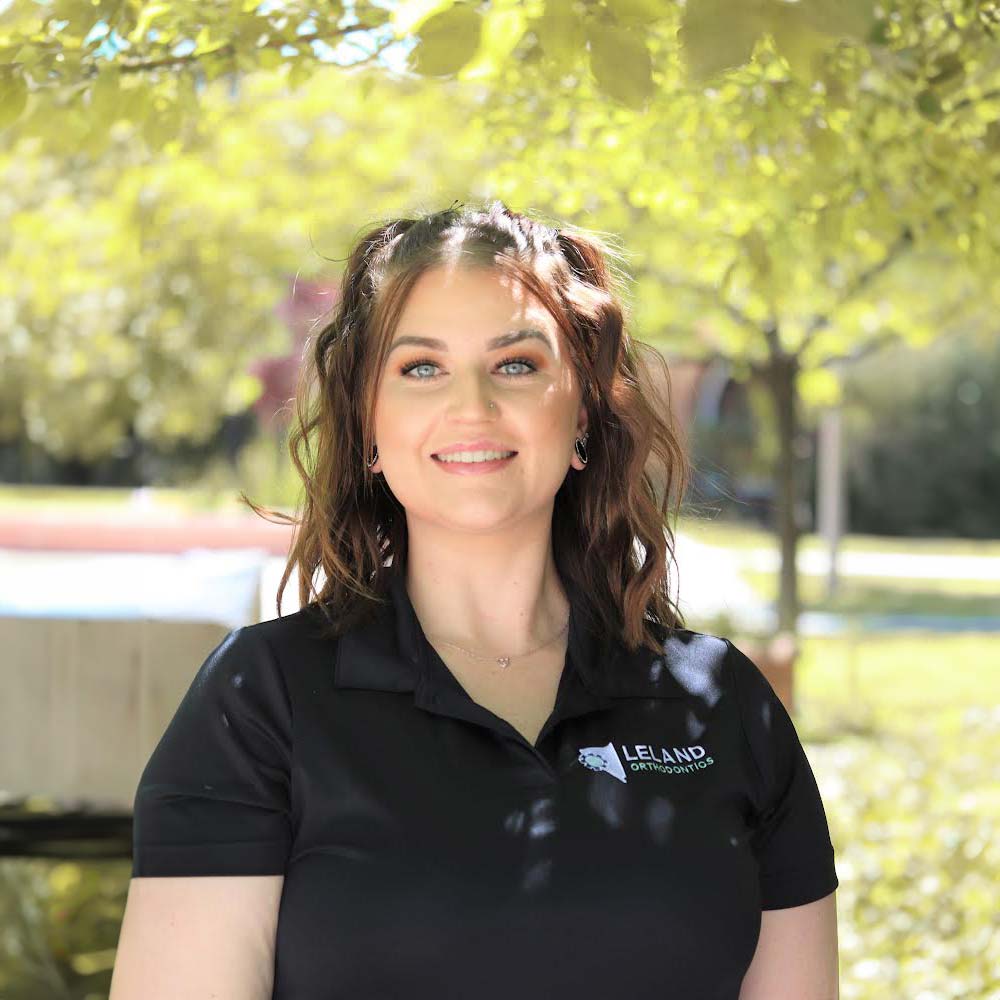 She is one of our amazing assistants. Her two cats, Jack and Princess, are quite the characters. You won't find Dani wearing the same pair of shoes twice! "If the shoe fits, buy it in every color!" Dani is a great cook and brings the best treats to us. Personal assistant to Katie- the hardest job ever.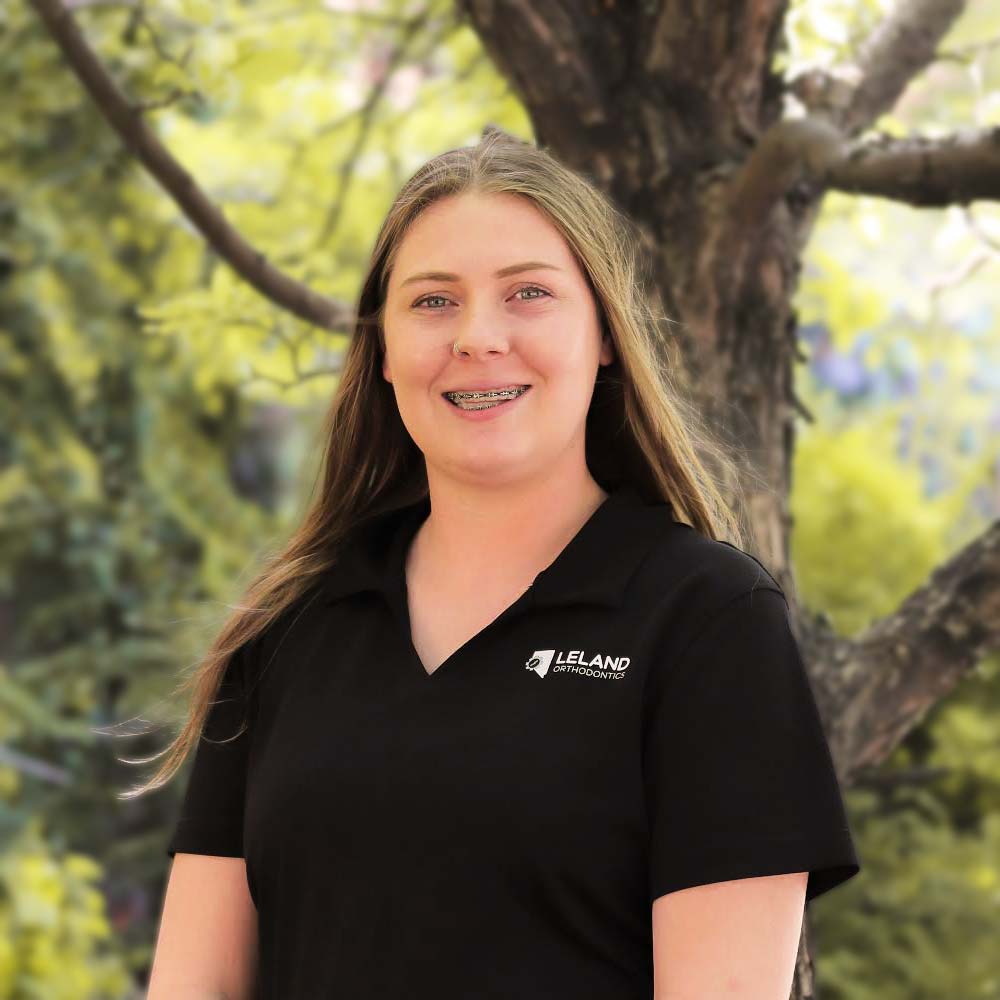 Marisa is our awesome ortho assistant! She grew up in Bakersfield,CA (central CALI). Marisa recently moved to Reno! She loves being outdoors, fishing and hiking with her boyfriend. She has 2 cats: Malikhi, who's about 10 years old and Amerikus, who is 3. When she's not working or in the outdoors you can catch her watching some Netflix and cuddling with the kitties.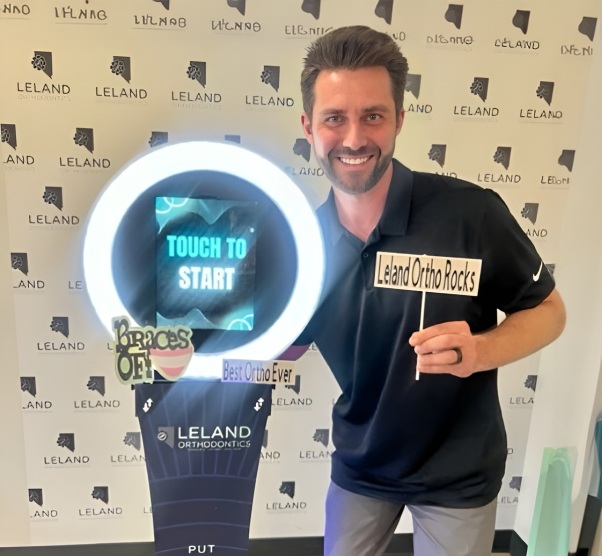 He IS the LIFE of the party! He takes photos, GIF's, boomerangs and more! He is available for your school's upcoming event, and he brings his friends from Leland Ortho along with him. Any questions- please call or text us for details!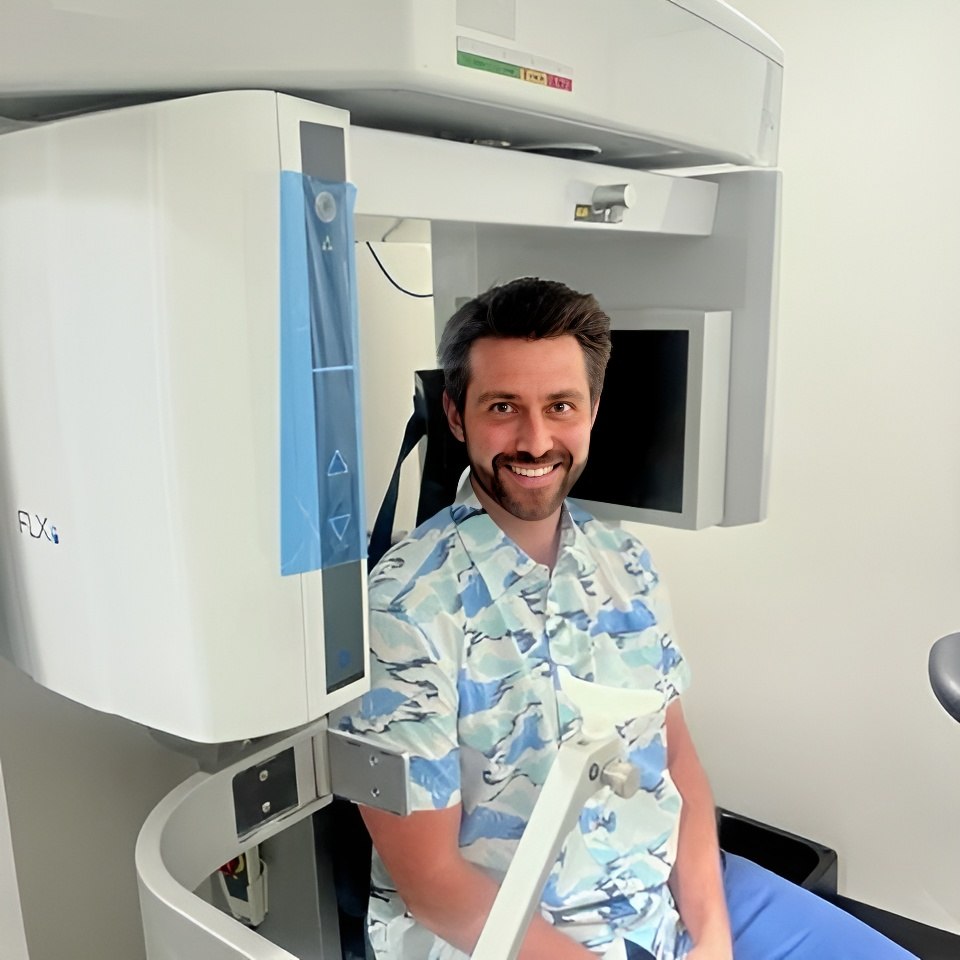 This guy is a jack of ALL trades! Compared to a 2D XRay, his images show an accurate rendering of the skull and all structures inside of it (think teeth, roots of teeth, jaw joints, nerves, nasal passageways, width of jaws, airway, sinuses,etc). This is all just nerd speak for he allows Dr. Leland to create the most accurate and efficient treatment plans around! Oh and did we mention that he also allows Doc to precisely evaluate airway issues as well? I told you he is an all around Master of his Craft!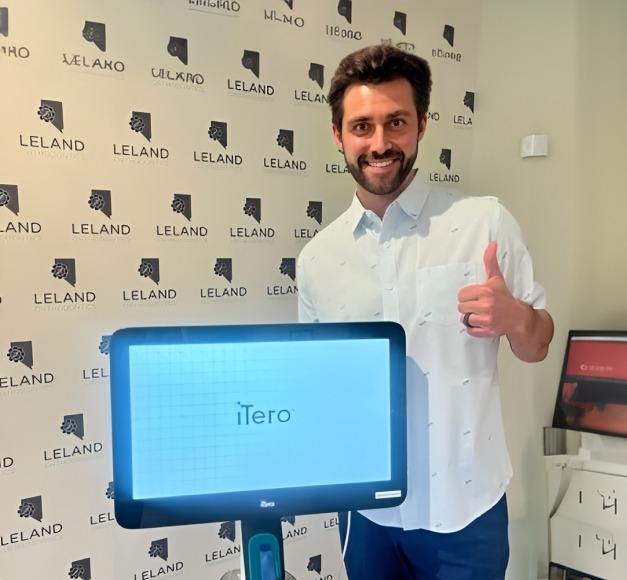 He takes digital images of your teeth- think NO MORE goopy impressions that make you gag! Added bonus- these digital images are more precise than traditional impressions. And one last cool thing- these images are stored so no more wasting time having to come in to retake the impression if it's lost, not accurate, etc. C-3PO has got you covered!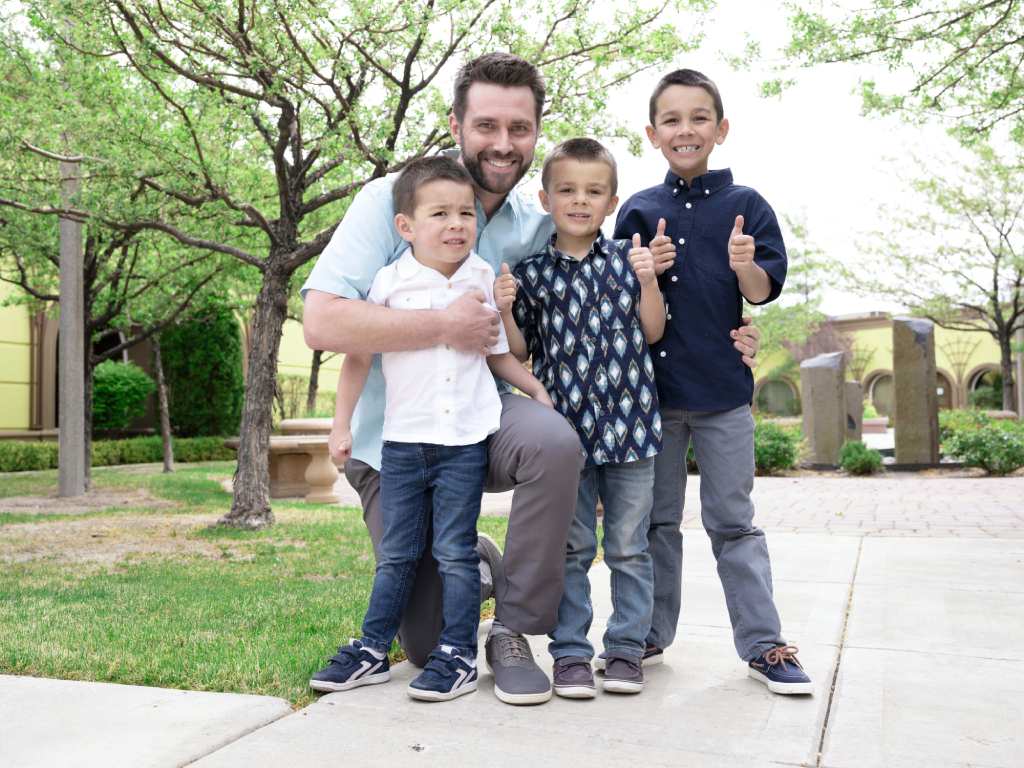 The Leland Ortho Sneak-Attack Squad
Gavin, Weston, and Mason can be found doing ninja moves around the office, telling jokes, and eating Goldfish from our snack tray. So what is their primary role at the office? Being cute! Duh.