Giving Back to Our Community
We love our Reno community and we cherish the opportunity to give back. Since 2018, Leland Orthodontics has donated a total of $172,533 to our community through various organizations and causes that are close to our hearts.
Check out some of the amazing organizations we support and what they're doing in our Reno community.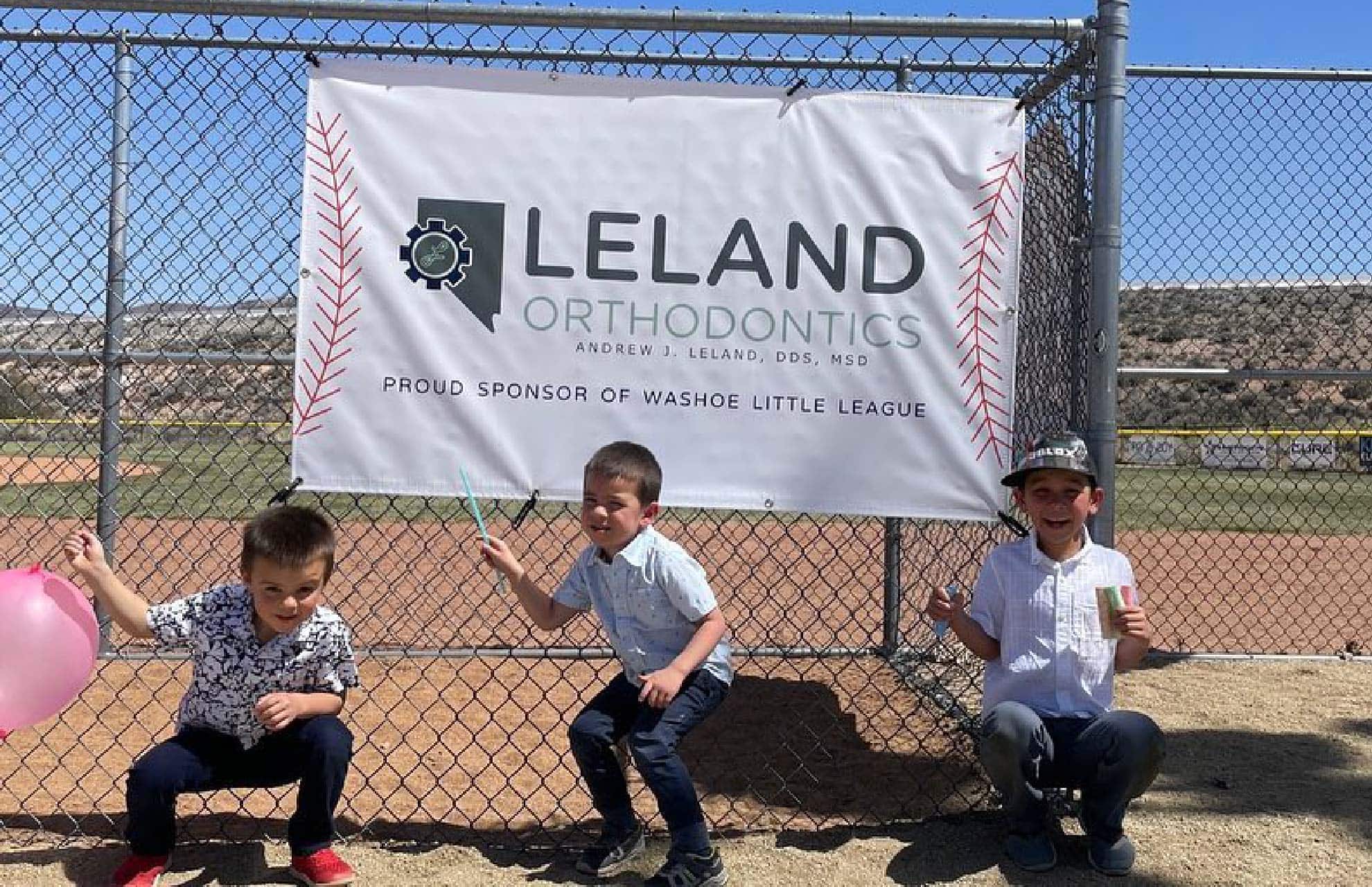 Washoe County Partners in Education
Depoali Middle School
Pleasant Valley Elementary School
We Support Local Schools
The Depoali Diamondbacks
The Hunsberger Huskies
The Doral Dragons
The Brown Elementary Bears
The Pleasant Valley Mustangs
Great Basin Youth Soccer League
Leland Orthodontics supports Washoe Little League and Great Basin Youth Soccer League where Dr. Leland's boys play.
Margot and Dr. Leland also donated their time by coaching for Great Basin last season!
LEAD With Horses
Leland Orthodontics is a proud sponsor of LEAD with Horses. They offer life-changing experiences to children and youth facing a variety of challenges.
LEAD offers equine-assisted learning (EAL) programs, an experiential therapy approach that uses horses as co-facilitators in the education process.
Join Us In Giving Back!
Our community has plenty of ways to get involved and give back! These organizations make it easy to get involved. Check them out in join us in giving back to our amazing Reno community.
RAVE Community Partner
RAVE is an organization that supports families of children with special needs with qualified care. By providing specialized care for children with disabilities, RAVE gives families time for peace of mind. Leland Orthodontics was able to donate $1,230 to them in June 2022.
Reno Ice Rink
We support our local Ice Rink!
Big Reno Coat Drive
Every winter we support the Big Reno Coat Drive!